Welcome to Unlight-en, a wiki created for the players of Unlight: SchizoChronicle!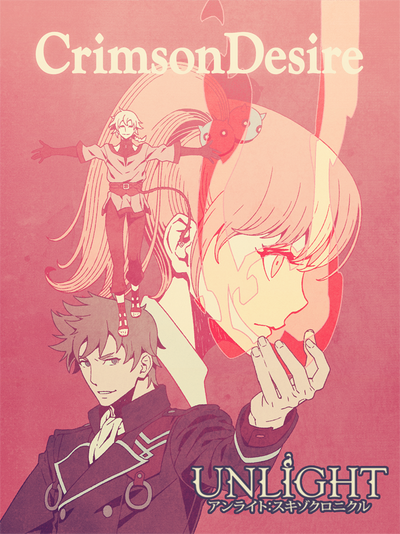 Unlight: SchizoChronicle is a mobile card game developed by the Japanese company Techway, which was first released in 2017. Currently, the game is available in Japanese and Traditional Chinese on both iOS and Android platforms. This Wikia aims to serve English-speaking players, helping them to understand - and enjoy - the game better.

The mobile game is based on the website version of the card game, Unlight, developed by the same company. The web version was first launched in October 2010 and was translated into different languages. It was completely closed down on 18th October 2017. This Wikia was once used for the web version of the game, and you can still check out the information about it here if you want to.

If you are new to this wiki, you may want to read and comment on our Talk Page for the updates on this wiki. You are also welcome to join our Facebook group for all English players and have fun!


The following is a message from the official. For more information about this Wikia, please read this blog post. For the past updates of this server, click here.


The Facebook International (English / French / Thai) server have been closed.
Notice
Unlight: SchizoChronicle - the spin-off mobile game - has been officially released! Please refer to the official Twitter for more information. You can download the game here.
Routine Maintenance
Every Friday: 15:00 - 18:00 (UTC +9)
Latest Updates (Mobile)
13th Oct 2017

"Library" Function has been added.
"Red Gem" has been added to game. You can unlock characters' stories in the Library by collecting sufficient amount of Red Gem.
Last Updates (Web)
JP / CN (Facebook) server:
Links (Unlight: SchizoChronicle)
Links (Web Versions, all servers closed)
Copyright (C) Techway CO.,Ltd. Images and artworks used with permission .
Ad blocker interference detected!
Wikia is a free-to-use site that makes money from advertising. We have a modified experience for viewers using ad blockers

Wikia is not accessible if you've made further modifications. Remove the custom ad blocker rule(s) and the page will load as expected.